10 Holiday Gifts for College Students Looking for Internships or Jobs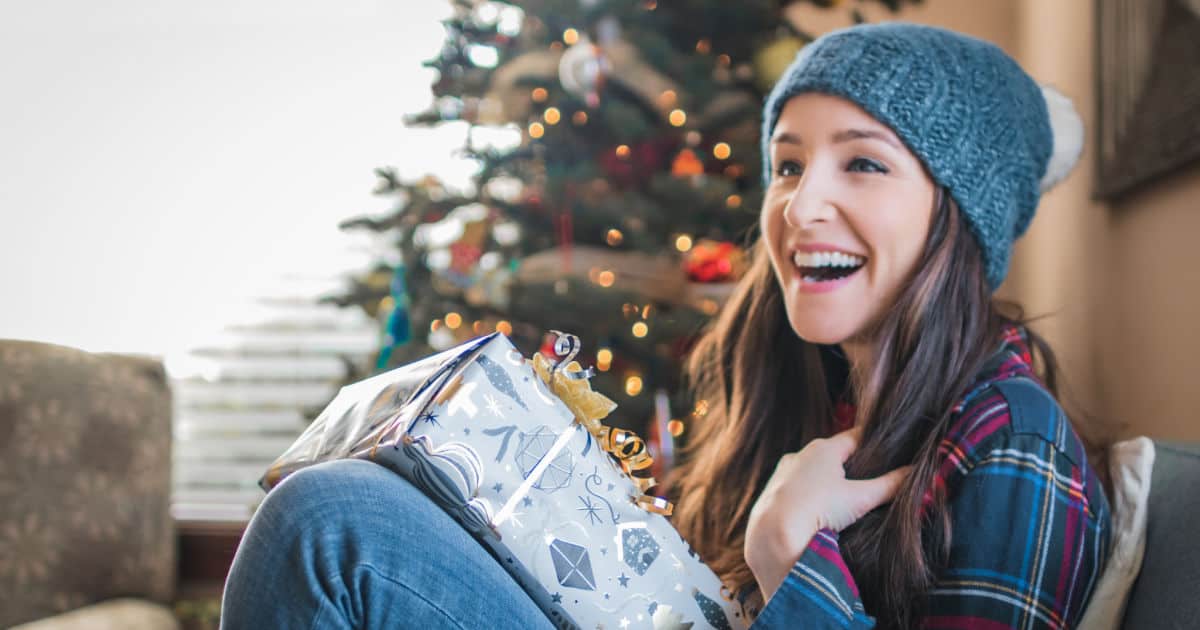 Well, the holidays are here again and our college kids don't really need anything, right?
Cell phone? Check.
Laptop? Check.
Air Pods? Check.
Casual clothes? Check.
Alarm clock? Check.
But here are some gifts for your college student who is going to be searching for an internship or job very, very soon.
StrengthsFinder 2.0 by Tom Rath: Don't judge a book by its cover! In the back of this book is an envelope that your student will cut open and inside they will find a code which allows them take the online StrengthsFinder assessment online for FREE.  Well, not exactly free. You have to pay for the book.  This assessment was developed by The Gallup Organization, a well-known institution dedicated to helping leaders and organizations succeed.  What I love about this assessment and book is how it gives young adults a professional vocabulary to describe themselves during interviews.  Plus, understanding one's strengths is truly a gift. Another book reco: Never Eat Alone by Keith Ferrazzi
Resume paper: Yes, for the most part, resumes are requested as PDF's via email but once in a while, a paper version is needed. When your college daughter attends an in-person career fair, she'll need paper copies.  When your friend stops by your house and mentions an internship opportunity, she may request a paper copy to hand directly to her manager. When your young adult has an in-person interview s/he may be asked for a resume printed on fine resume paper.
Portfolio/Padfolio: These days, there's a carrying accessory for everything, including a resume. You don't want your college student to walk into an interview and take out his resume from his school backpack.  That's just not viewed as professional. Nor does a backpack go with his new suit.  You'll want to arm your student with a sleek and professional looking portfolio or padfolio.
Professional Tote/Backpack: Speaking of backpacks (above), your daughters Jansport backpack is not suitable to bring to an interview.  Neither is your son's L.L. Bean backpack.  Women can bring a simple small purse with essentials and a resume portfolio OR a tailored over-the-shoulder tote bag.  Men can bring a nice soft or hard briefcase (not necessarily the type dad used in the 1980s) or simply a resume portfolio will do the trick.
Ring Light: Unfortunately, we're still doing Zoom meetings and interviews and interviewers expect people to look their best.  In addition to finding a clean and uncluttered location for a Zoom interview, students may benefit from using a ring light. Unlike a desk lamp which tends to cast harsh shadows, a ring light creates a soft, even halo around the presenter's face, which helps direct the audience's focus. And believe me, you want your student's audience to stay focused!
Gift Card to Vista Print: It's always good to have a business card handy EVEN if you are a college student without an employer.  College students should put their name, mobile number, email, customized LinkedIn url, school, graduation year written as Class of 2022, Major and Minor. Again, you don't need to get anything fancy.  Vista Print sells 100 for $17.00 plus shipping.
Membership to a Professional Organization: Many students are not aware of professional organizations nor that sometimes students receive discounted membership rates or their university has a student level organization that feeds into the national organization.  Perfect examples are the American Marketing Association (AMA) and the Public Relations Society of America (PRSA).  Many college campuses have a student AMA chapter and/or a Public Relations Student Society of America (PRSSA) chapter. Associations are a great way to network, make connections, meet a mentor and learn about the industry.  You can search for associations here or have your gift recipient ask a professor to make suggestions or take a look at the LinkedIn profiles of people working in their intended industry to see which associations they belong to.
Online Software Class: Technical skills are no longer optional. They are a necessity.  And in many industries students need to know more than the basics.  Give your college student the gift of proficiency and expertise by gifting them an online class to better their software skills.  Business students may want to brush up on their Microsoft Excel or PowerPoint skills.  Information Systems students may want to learn SQL.  Computer Science students need to increase their depth and breadth of programming languages such as JavaScript and Python.  And students majoring in fine arts probably need to sharpen their Adobe Illustrator or Photoshop skills.  Go to the software brand's website to look for free classes or check out UDemy.com.
Headspace App: Searching for an internship or job is hard work and will stress anyone out.  Make sure your student has an outlet to reduce stress and refresh.  Some of my students like to use apps such as Headspace to clear their head and improve focus.
Interview Clothes: What do they say? "Clothes makes the man." This proverb has quite an impressive literary pedigree: from Twain to Erasmus to Quintilian to Homer.   While it's true people are judged based on the clothing they wear, I like to focus on a deeper meaning of this phrase. When we dress in a certain manner we can actually shape our behavior and affect the way we perform. Really? Yes.  Next time your student has a Zoom interview, encourage them to dress up (not just above the waist, bottoms too).  I'll bet they perform better simply because they are dressing for the part.
P.S. I am not an affiliate of ANY of the sites I mention above. These are just my personal suggestions and I hope they are helpful to parents struggling to find practical and useful gifts this holiday season.