8 Things EVERY College Student Should Do During Winter Break to Land a Summer Internship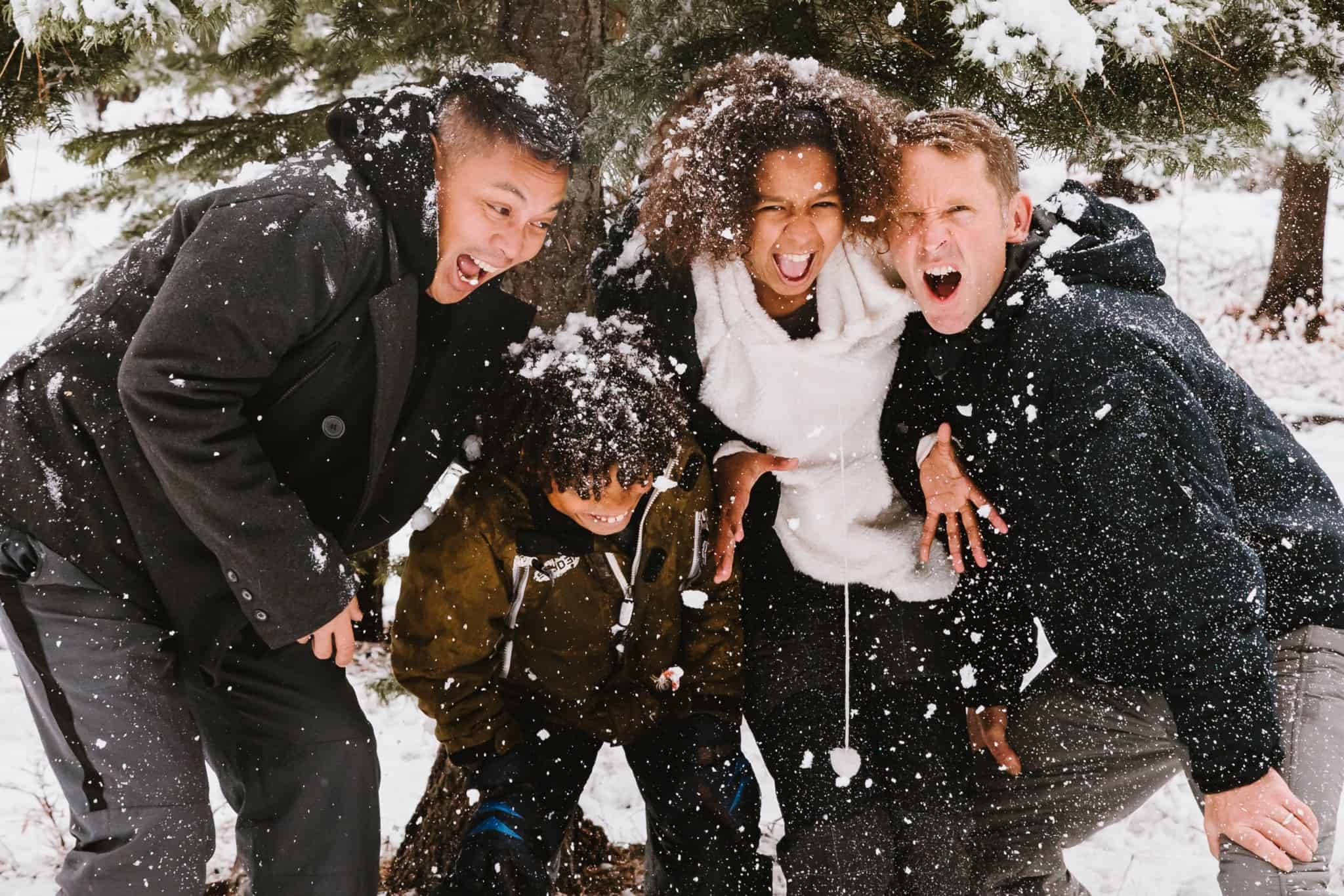 Are you done will fall finals and making your way back home? Are you looking forward to relaxing or maybe doing some travelling? That's great….but if you want to land a summer internship or post-graduation job LATER then here are some things you can do NOW! Remember, it takes 3- 6 months for a successful job search and summer 2022 is only 4.5 months away!  NOW is the time to put in the effort to set yourself up for success this summer. 
Reach Out to Relevant Professionals and Set Up Informational Interviews
I can't stress informational interviews enough.  Not only do they give you a chance to explore different jobs, roles and companies, informational interviews help you build and grow your professional network.  Approach the informational interview as career exploration, NOT as "I need an internship." Reaching out to professionals about internships is a conversation closer, because you have not built rapport and earned the right to ask.  Instead, tell people you are doing some career exploration and you are interested in setting up a 15-20 minute call with them to learn more about their job at XYZ company and career path.  Before the call, put on your detective hat and think about the questions you can ask to help you understand the person's role and whether or not this job would be of interest to you.  Of course, be sure to send a thank you email by the end of the same day and mark your calendar 4-6 weeks out to find a reason to reconnect with each professional.  Building rapport and staying top of mind is key to getting your network to notify you of work opportunities.  Remember, the initial informational interview probably won't lead to an internship/job.  (Although many of my students have been offered an internship on these calls simply because they reached out and showed up!) 
Set up an Appointment with Your University's Career Center
Some universities have better career centers than others, but you won't know what services are available to you unless you visit and ask.  Sadly, once you graduate, most of the undergraduate services offered will no longer be available to you.  It's important to note some universities have a main career center for ALL students and then each college or school within the university may have its own career center.  For example: University of Georgia's Terry College of Business has its own career center in addition to the main UGA career center for all students.  Visit both and make sure to leverage any services and information available.  Before you visit your university's or specific school's career center, go to the school's web site and dig deep on the career center web pages to learn what types of services and programs are offered. Believe it or not, some schools mention programs on their web site but then the people working at the career center (who are sometimes students themselves) know nothing about the programs.  By being informed BEFORE you visit your career center, you know about all of the services and programs offered and not just rely on the person manning the front desk.  Connect with your career center NOW so you won't miss out on opportunities LATER.
Clean Up Your Social Media
Yes, it's bad enough Facebook, Twitter and Snapchat are listening into your conversations but it turns out some hiring managers surf these apps to learn more about you, so make sure you clean up your social media.  Triple check your settings and test drive them from someone's phone who is NOT connected or following you.  Privacy really matters when you are applying for jobs/internships. While you're at it, delete inappropriate photos and videos.  No SOLO cup or drinking photos, no bikini pics, no pics of you smoking, no photos of you or friends holding up your middle finger and no photos looking sexy or sultry…even if fully clothed. Delete any posts on sensitive topics such as religion or politics.  Remember to deactivate old accounts such as your middle school YouTube account that's been floating on the internet for far too long. If you wouldn't care to revisit your teenage self, you probably don't want hiring managers to either.   Clean up your social media NOW so you won't be embarrassed LATER.
Discover Your Strengths
Who are you? What makes you tick? Why do you enjoy certain tasks and activities?  Why do you loathe specific projects but can't wait to get started on others? Everyone responds differently to the above questions and there's a reason why. We are all wired differently and have different strengths and people tend to perform best when using their strenghts.  One of the best personal strength assessment tools is StrengthsFinder 2.0 (also known as Clifton Strengths developed by The Gallup Organization and Tom Rath).  It takes less than 30 minutes to complete this online assessment and the report will help you identify what you naturally do best plus give you a professional vocabulary to talk about yourself during interviews.  After you take StrengthsFinder, read the email identifying your top 5 strengths.  Then read about your top 5 strengths in the StrengthsFinder 2.0 book.  Think about the classes you prefer vs. the classes you wish you didn't have to take.  Think about the class assignments you enjoy vs. those you wish you didn't have to complete.  Think about how your extracurricular activities tap into your strengths.  See if you can start to understand and connect how your strengths may align with certain careers and professional interests. Take StrengthsFinder NOW so you can talk about your strengths professionally LATER.
Get a Mentor
Many colleges or schools within your college offer a mentoring program. Unfortunately, most students are not even aware of this opportunity to make a genuine connection with a professional. Or if they are aware of such a program, they don't think they want or need a mentor. Get a mentor! Why? Because before or after you graduate, you are going to need people to guide you and help you find a job. Mentors want to help young adults. They remember what it's like to be young and inexperienced about careers and networking.  Mentors can shine the light on careers you never knew existed and they can introduce you to other people who will also want to help you.  The more people you genuinely know (not just a mere acquaintance) NOW the better your job search will be LATER.
Pump Up Your Resume
If you don't have a resume, now is a great time to put your fingers to the keyboard and write one. Designing a resume is actually the easy part. You can Google different formats and templates. The more challenging part is figuring out how you want to position yourself as it relates to obtaining a professional internship or job in your industry of interest. At this stage of your career, chances are you don't have a lot of professional experience, and that's okay. No one is expecting a 20 year-old to have 5 years of relevant industry experience. But you can list jobs and extracurricular involvement in a way that portrays you as responsible, dedicated and a as a real go-getter. Make sure each of your bullets start with a strong action verb conveying accomplishments (e.g. Established and marketed a new yoga club on campus which grew to 100+ members within 6 months.) or characteristics (e.g. Collaborated with DECA team to write a start-up business plan). Take the time NOW to write your resume so when a job opportunity pops up LATER you don't have to scramble to get it done.
Master Basic Microsoft Office Skills
If you plan to work in the future, chances are you're going to need to know Microsoft Word, PowerPoint and Excel.  Sure, you've probably already used these software programs for school papers and projects. But do you really know these programs inside and out, backwards and forwards? Do you know how to design and create forms and templates or how to use the mail merge function in Microsoft Word? Do you know how to add sound effects to an animation or add, change or remove transitions between slides in PowerPoint?  Do you know when to use or how to create a pivot table in Excel?  Become an expert in the Microsoft Office suite NOW so you can market these skills LATER.
Join Professional Affinity Groups
Did you know there are organizations and associations for every industry? And did you know that many of these organizations have student level memberships?  Are you a marketing major or minor? Join the American Marketing Association.  Are you a PR major or minor? The Public Relations Society of America has the Student Public Relations Society of America. Do you plan to focus pursue a career in cyber security? Join the Information Systems Security Association International which also has a student membership. Is psychology your thing? Check out the American Psychological Association.  Many associations provide students with mentors plus they promote internships and entry level jobs which are only visible to their members. Professional organizations also host online and offline networking events which could be a great resource for your informational interview outreach.  And, each organization publishes content on the latest happenings within its industry, keeping you in-the-know which is important as you begin your career.  You can also network within these organizations and start to connect with relevant professionals NOW who may be able to help you find an internship or job LATER.